Muri Retreat Apartments
A Lush Tropical Oasis overlooking Muri Lagoon and the Pacific Ocean
Kia Orana and Welcome,
Muri Retreat is situated in the hills just 500 metres from the crystal clear tropical waters of Muri Lagoon.
Relaxed authentic tropical accommodation with everything you need.
Whether you are looking for a peaceful tropical oasis base to come back to after busy days experiencing all the adventures 'Island Life' has to offer . . . or you want time out, quiet tranquillity, and relaxation in your own space amongst tropical gardens, cooling hillside breezes by the pool with a cocktail and a book. . . Whatever your perfect tropical island holiday looks like you can . . .
Relax at Muri Retreat.
Our Fully Equipped Self Contained Apartments Offer
Unique Style & Layout for Each Room
Modern Appliances | Fixtures & Fittings
Filtered Water | Gas Hot Water | Great Pressure
Sleepyhead Elegance Range Commercial Beds ZZZ :-)
Tropical Pool & Activity Hut | Amazing Tropical Gardens
Knowledgeable Hosts to Support a Fantastic Holiday
Best Location for Relaxation | Local Facilities & Activities Nearby
Authentic Setting & Experience to Relax In Raro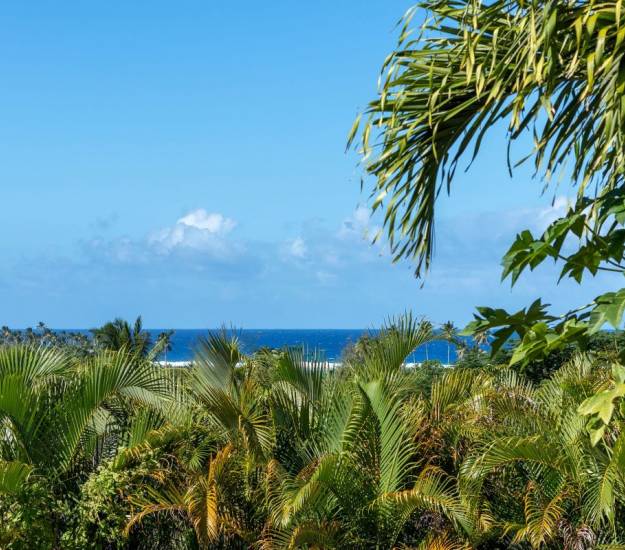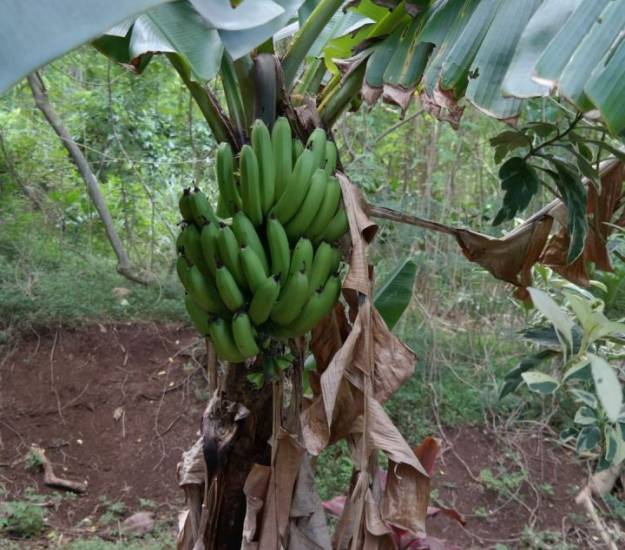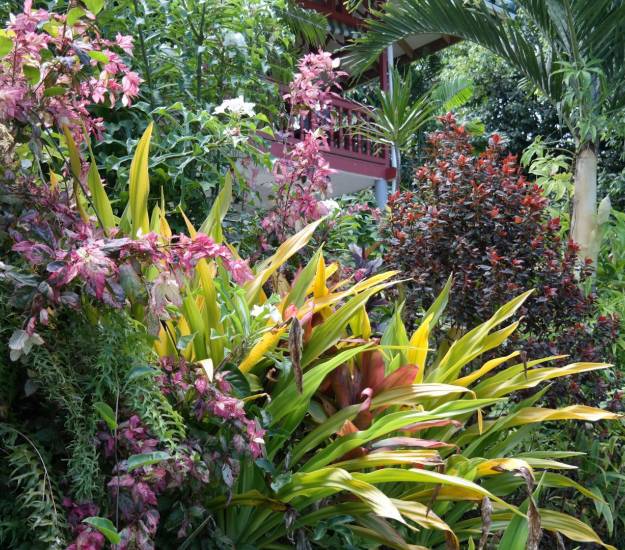 Here's what makes your stay with us so special
Beautiful tropical setting away from crowds and cooler temperatures up on the hillside. Enjoy the outdoor pool, relax on the sun loungers or have a BBQ.
Walk to the night markets, take a lagoon cruise or relax by the pristine lagoon before returning to your peaceful hideaway.
Friendly hosts Simon & Denise will help with any of your needs and local advice on markets, cafes, beaches and more.
What our previous guests have said
A superb place, tucked away off the main road but within walking distance to good food, coffee and essentials. Lovely views from our room on the top floor and
Alison | 4th October 2023, New Zealand & UK
Great place to stay! Tranquil spot with great views (we stayed in an upstairs room with a great deck area). Clean, comfortable, well-equipped rooms with
Carol | 8th September 2023, New Zealand
We felt like our second home in Rarotonga! Host Simon and Hostess Denise are so friendly and sweet. Even their dog Jimmy. We definitely back again. Because of
Sue | 1st September 2023, New Zealand | South Korea | Germany
5 Star! My Partner & I had an amazing stay set into the forest of Muri. A tropical island retreat like no other. The amenities were amazing and TV and
Marco | 5th August 2023, New Zealand
Great location and fantastic hosts The location was ideal for accessing different parts of the island. A quiet part of the lagoon was a 5-minute walk down the
Ella-Louise | 12th July 2023, New Zealand
We had an awesome holiday in paradise and Onu fitted our needs perfectly for the 2-week stay where we could witness the local pigeon eating berries right
Mike & Jizzy | 26th May 2023, New Zealand
5 Star. Simon's place is really nice, tidy and comfortable. The views are amazing and the location peaceful and private. He was super friendly, responded
Julia & Pablo | 25th May 2023, New Zealand | Argentina
The most accommodating and welcoming owners ever. Both Simon and Denise are the friendliest owners that I've ever had. Always checking up on you from the
Souhei Chan | 6th April 2023, New Zealand
5 Star! What an amazing stay - can't wait to be back! Stayed here for our honeymoon and birthday celebrations . What an absolute gem - Thank you Simon
Mr & Mrs Dandekar | 24th March 2023, United Kingdom
I had a great stay of 9 nights with my boyfriend. The new owners Simon and Denise are super friendly and the place was clean, surrounded by nature and a
Cecilia Elizalde | 3rd March 2023, Argentina & NZ
Read More Reviews